Fabric of life
FABRIC OF LIFE Award celebrates extraordinary achievements in textile design, innovation and sustainability that serve as an inspiration to the global community of the textile industry.
Swedish textile entrepreneur Paul Frankenius has instituted the award as a tribute to Borås' textile heritage and significance for the city of Borås, which 2021 celebrates its 400th anniversary.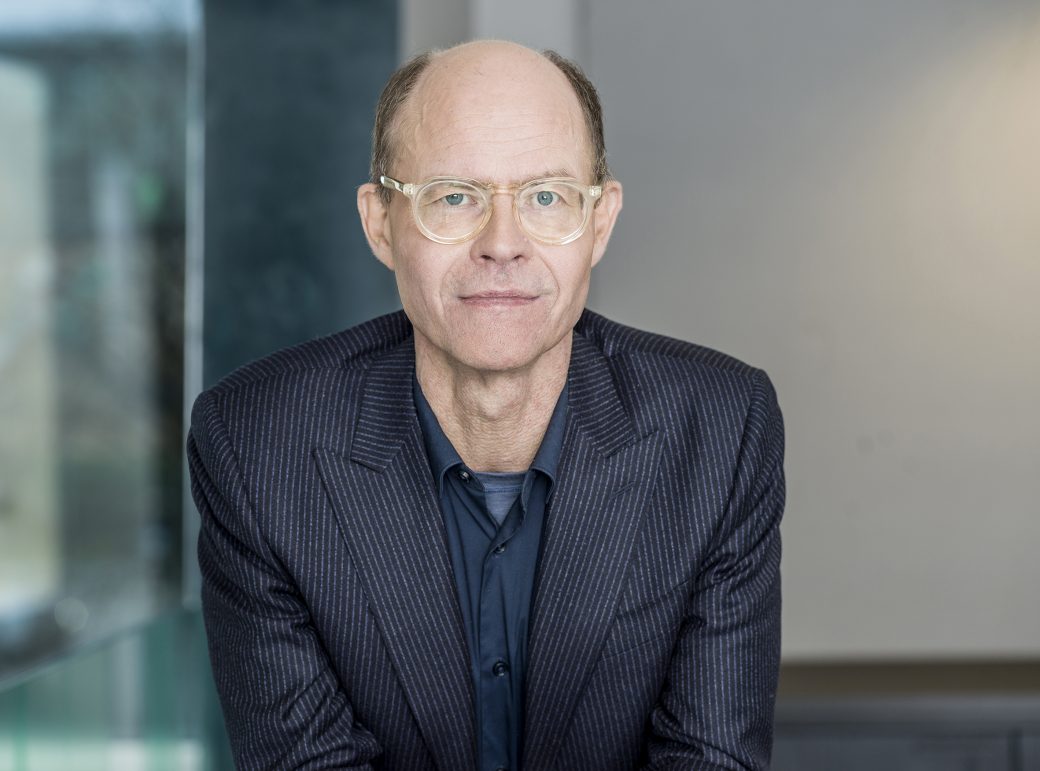 "My long-term ambition is to establish FABRIC OF LIFE award as the Oscars of the textile industry and celebrate on an annual basis for many years to come."
– Paul Frankenius
Fabric of Life Award 22
Congratulations Selam Fessahaye & Patagonia!
Designer Selam Fessahaye
Selam Fessahaye debuted her first collection at Stockholm Fashion week in 2018 and immediately left a mark on the Scandinavian fashion scene. Her visionary perspective on design tells an inclusive story while honoring the creations as art. Her award-winning brand has been called a "Changemaker" providing "The most diversely casted runways in Scandinavian fashion history".
Fessahaye's design process focuses on the availability of material and working with leftover fabrics – resulting in organic, vivid designs. Longevity aspects are taken into account, such as choice of quality, garment moderation and re-design possibilities, and to secure multiple lives by users and owners. Viewing clothing as a form of art where it acknowledges the high value it deserves. To gain production transparency the focus lays on local production in Sweden and sourcing materials within Europe. Born out of the existence of in-betweens – her strong brand DNA reflects the founder's core values, captured in its design, communication, and business practices.
Since its launch Selam´s brand has obtained global reach. The designs have been acknowledged in media such as Vogue US, Harper's Bazaar, ID, Elle and worn by Beyoncé, Tracee Ellis Ross, Sam Smith and Lil Nas X and the Swedish Crown Princess Victoria to name a few.
The employees and founder of Patagonia Inc.
Since 1973, the team employees of Patagonia Inc. together with founder Yvon Chouinard has been breaking barriers to build the best products but causing no unnecessary harm. They have equally long supported environmental grassroots activists, been the frontrunner in promoting fair labor practices, and corporate responsibility encouraging other companies to do the same.
Furthermore, Patagonia also initiated the Sustainable Apparel Coalition and established the 1% For the Planet Fund. They were also the first company in California to achieve a B-Corp label. This year another first ascent was routed by inventing a new kind of ownership when "Going purpose", as 100% of the company ́s stock was transferred to the Patagonia Purpose Trust, to protect the company's values, and the Holdfast Collective, to fight the environmental crisis.
The International Fabric of Life Award 2022 aim is to honor the 40 years of exploring the opportunities that lays in combining profitable business with great products and respect for nature and people.
Louise Xin
"All problems caused by humans in this world are all based on the false belief that we are separated….."
Louise Xin couture was launched in November 2020 in Stockholm by designer and artist Louise Xin as Scandinavia's first Rental-only none sale couture brand.
Every single dress is handmade in Stockholm by the designer. She works with waste and focuses on working with as many up-cycled materials as possible. With the fabric offcuts, Louise creates matching baby couture dresses.
Louise Xin's biggest passion is human rights. So for her debut fashion show 2021, the designer dedicated the whole digital show to human rights, which resulted in media coverage across the globe.
The goal is to contribute to a better world, one dress at the time.
Hanna Wittrock
Ph.D. at the Swedish School of Textiles.
A driving force to establish fashion studies as an academic subject. Co-creator to a Bachelor program in Fashion Studies. Member of the 2021 jury Encouragement for Action, instituted by Stockholm Fashion District
Linus Karlsson
Global Chief  Creative Officer  Range & Marketing Comminucations at IKEA
One of the advertising industry's most respected and honored creative executives working globally with leading brands.
Babba Rivera
Owner of Ceremonia
A creator and digital brand building precusor. Listed as one of the most influental, dynamic, young innovators and leaders in teh area of digital brand marketing.
Charles Ross
Royal College of Art in London
A Design Council  mentor that has led the Performance Sportswear Design postgraduate programme at Royal College of Arts for over two decades. A proud member of  The Do Lecture team.
Haysun Hahn
Founder of Fast Forward Trending
A trend forecaster that has helped global brands to understand the ever changing market of consumer products, sportwear and fashion.
The FOL Award sculpture represents the thread of development in the textile area – ongoing, sustainable and open minded.
Created by the swedish sculptor Eva Hild. With her characteristic organic scupltures, Hild has become one of the most successful sculptors of today with a strong position in the international art scene.
Fabric of Life in collaboration with:
Background
Borås has a long, unique heritage and tradition in textile.
The Fabric Of Life Award brings this legacy into the future to inspire coming generations.
The prize is administrated by Tex! Sweden Association.
International "FABRIC OF LIFE" Award launches to recognize Design, Innovation and Sustainability during the NEXT TEXTILE CONFERENCE OCTOBER 12TH Introduction: On October 12, leading fashion and sports brands, researchers, innovators and sustainability experts from the Swedish and international textile industry gather for a more sustainable development. This year's current topic is SUPPLY CHAIN: GE.
Paul Frankenius: "There's some extraordinary talent and gamechangers in all areas of textile development, from up-and-coming designers to larger manufacturers. FABRIC OF LIFE has been launched to reward and encourage those forerunners in the textile industry."